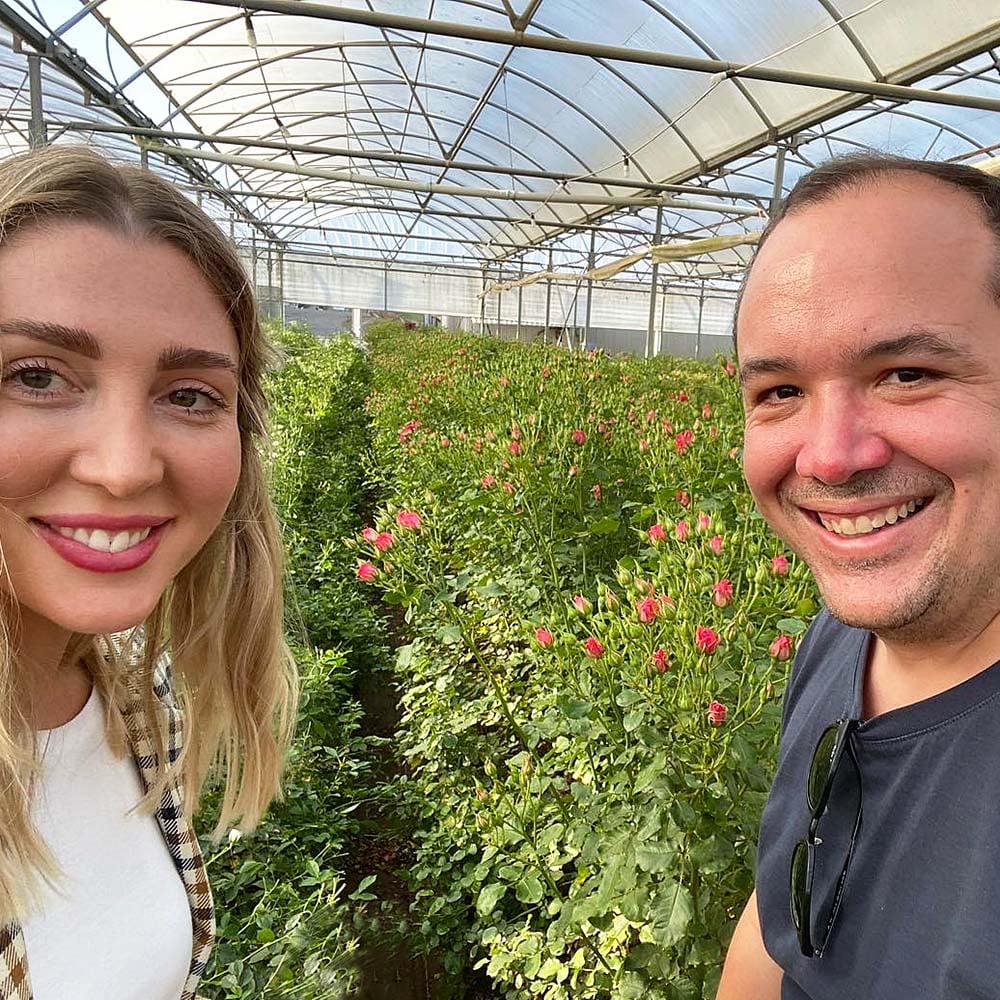 We started this journey in 2015, with founders Jodie and Logan. Jodie left behind a successful career in Interior Design and followed her dream of creating an affordable flower delivery service in Brisbane.
An avid flower lover, she set out every morning to the Brisbane Flower Markets to ensure only the freshest flowers made it into the hands of the lucky Little Mr Bouqs recipients. Logan, our tech guru, web designer and product manager built and continues to make sure purchasing flowers in Brisbane are simple with Little Mr Bouqs. He's even known to work with the Chrysanthemum's and Snapdragon's!
Jodie and Logan have recently relocated to Southern Gold Coast residing in the beautiful coastal suburb of Tugun. Little Mr Bouqs is now offering delivery to selected suburbs of this amazing part of the world, Gold Coast – Queensland.
Little Mr Bouqs is dedicated to creating a sustainable product. We buy what we need from the flower markets therefore we have minimum waste, maximum quality. Most of the flowers we purchase are locally grown in Queensland from Redlands Fresh Flowers or within Australia where possible.
We not only love our locally grown Australian flowers, we also love our Aussie brands and fellow small business buddies. We have recently created a range of unique gift sets to allow a one-stop shop experience, providing a selection of Australian made products that we absolutely love.
Supporting these Australian brands is something we believe is so important to keeping the small businesses of Australia going.
Little Mr Bouqs provides a range of gifts not only for birthdays, promotions, new babies, anniversaries. We also celebrate the little things like bad days, bad boyfriends, mean bosses and cancelled holidays, especially of late.
Recently we have felt that something was missing, then it hit us. Locally brewed beer for the men and women in our lives that perhaps don't go for flowers.
So there you have it, we think we have all your gifting needs here at Little Mr Bouqs, we love what we do and we are sure you and your loved ones will too.
Happy Shopping x